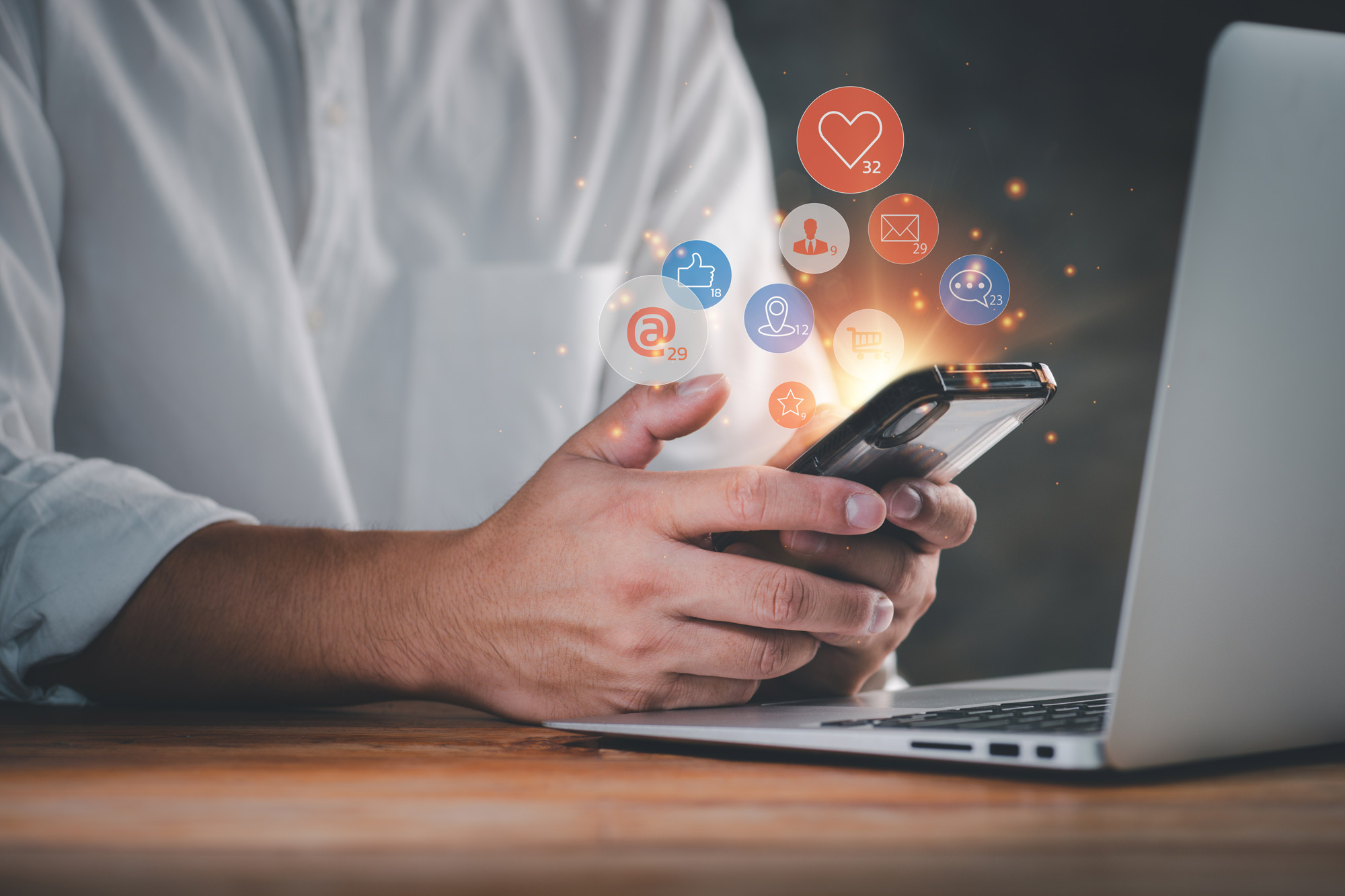 Posted on
November 15, 2021
In recent years, it's become clear that veganism is more than just a trend. Nearly ten million Americans lead a vegan lifestyle, and the numbers are only growing. If you're starting a vegan business, or already have one, there's no better time to get serious about reaching other vegans. 
Marketing a vegan business online is a little different from traditional marketing. Though there are millions of vegans out there, they still only make up about 2% of the US population. So you'll want to make sure that your marketing is targeted enough to reach your ideal demographics. Stepping up your vegan digital marketing strategy will lead to more customers and higher profits. A few small tweaks to your strategy can revitalize your marketing.
There are a lot of vegan businesses out there from restaurants, bloggers, and clothing to vegan coaches, academies, and more. Keep reading to find out the best ways to market your vegan business online and get your share of the vegan pie. 
Why Vegan Marketing Matters
Digital marketing is vital to any business. Building a strong online presence using social media, SEO, and targeted advertising is the only way to get noticed in the modern age. This is especially true for vegan businesses, as they need more targeted advertising than others. 
When your business is built around veganism, your marketing needs to be highly specific. After all, some people still see veganism as a fringe movement: you don't want to waste your money on ads that will fall on deaf ears. 
Your audience is small but fervent. Before you can branch out to trying to convert non-vegans, you need to make sure that vegans know you exist! 
Marketing Your Vegan Business on Social Media
So you peruse the #vegan and #plantbased tags. You post once every couple of days, reminding your audience that your business exists. But you've hit a plateau, and you're not experiencing real growth. 
Marketing on social media can be tricky. It requires more than just hashtags and strategically-timed posts. You have to be able to utilize all the resources available to you as a business on social media. 
In order to be successful on social media, you have to do some work before posting. Finding demographics, promoting your posts, and building a community is vital to success. 
Find Your Audience
Are you a hip vegan cafe that hosts alternative shows? Or an organic food brand with a 70s vibe? Figure out your brand, then build an audience around it. 
Of course, you're marketing to vegans and plant-based eaters. But you have to get more specific than that. Vegans are not a monolith, and you need to learn to optimize your demographics. 
Having a cohesive "aesthetic" helps you to bring in an organic audience. Social media is visual, and if people like what they see on your pages, they're more likely to buy your product. 
Plan a Campaign
One of the best methods of social media marketing is an immersive campaign. This can be a single photo or video shoot that you release over the course of two weeks, a giveaway campaign, or a series of promoted posts across multiple platforms. 
Taking the time to sit out and write down the plan for your marketing campaign can help ensure that it goes well. List the sites and social networks you want to focus on. Don't get too caught up in vanity metrics, such as likes and views: you want real engagement in the form of follows and comments. 
Team Up with Influencers
Influencers are the future of online marketing. Utilizing the parasocial relationships people form with their favorite influencers is a great way to market your brand. 
Vegan influencers are going to be the most important tool in your arsenal. You can send products for free or at a discount in exchange for a review posted online. This will get thousands of eyes on your product, and lends credibility to your brand! 
People trust reviews and influencers more than they trust straight-up ads. Especially in the vegan community, influencers are the perfect avenue between you and new customers. 
SEO Made Simple
Do you have a blog on your website? If not, you should. Hosting a vegan blog will help you with Search Engine Optimization, or SEO.
SEO is the process of making sure you show up higher in a search engine's results. You pick a phrase or keywords that your audience is likely to search for and optimize your articles for SEO best practices. 
There are entire industries built around writing SEO-optimized articles, so don't worry if you're overwhelmed. The search engine algorithms aren't intuitive to learn! Follow a few easy SEO steps to bring more hits to your site. 
Don't Hesitate to Bring in the Pros
If you're reading all of this and thinking "I can't handle that all on my own!", don't worry. There are agencies that handle your digital marketing for you. 
As a small business owner, it's tempting to try and do it all yourself. But outsourcing your vegan digital marketing to an agency is a wise choice! Hiring experts will guarantee a hefty return on your investment. 
Social media marketing strategy is always changing and keeping up with the new networks, algorithms, and rules can be taxing, especially when you're trying to run your own business! Call up a vegan marketing agency to ensure success. 
Vegan Marketing Is Easier Than Ever
We hope that this article proves useful to you and your vegan business. No matter what you're selling, using social media, your website, and other digital marketing strategies to market it is a great choice. There are millions of vegans online just waiting to see what you have to offer!
So what are you waiting for? Start a vegan-centric campaign now! 
If you're looking for an agency that can handle all your marketing for you with guaranteed results, contact HD Vegan Marketing! We're a spitfire marketing company run by vegans, for vegans. We know all the secrets of building a strong plant-based audience online. 
Give us a call to see what we can do for you!